Dorothy Chandler Society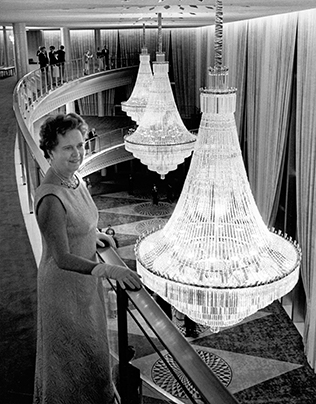 The Dorothy Chandler Society honors generous individuals who have made a commitment to the future of the performing arts at The Music Center by including the institution in their estate plans or establishing legacy gifts. Our Legacy Society members have made commitments to support a range of initiatives from dance engagements and scholarships for The Music Center's Spotlight program, to arts education and professional development for teachers. You may become a member of the Legacy Society if you intend to make or have made the following types of gifts, or named The Music Center as a beneficiary of your:
Will or trust;
Life insurance policy, donor-advised fund, or brokerage account;
IRA or other retirement plan; and/or
Charitable gift annuity or charitable remainder trust.
Whether you are a Music Center dance season subscriber, a school teacher who has benefited from our professional development programs, or a parent or grandparent of a child who was entertained and enriched at one of our many free school assemblies, you support the arts because you know it makes a difference in your life and the lives of others.
Imagine the impact your legacy gift can make! A gift as small as 5% of your estate can make a big difference. Become a member of our Legacy Society and help champion the arts for future generations of patrons and visitors. Create your legacy at The Music Center today!
Please contact us at 213-972-4319 or legacy@musiccenter.org for more information about gift planning options that help you meet your financial and charitable goals.