Freya and Mark Ivener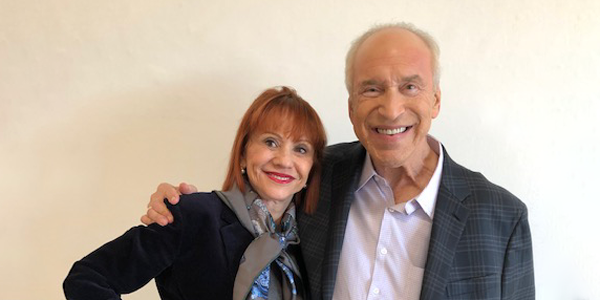 Freya and Mark Ivener

"My enduring love of the arts began when I was a child living near Lincoln Center in Manhattan. At that young age, my father instilled in me a passion for art, theater and dance. For the following 40 years, The Music Center has played an important role in both of our lives. Beginning with season tickets to the Mark Taper Forum, we followed over the years with tickets to the Ahmanson, the L.A. Philharmonic at Disney Hall, the L.A. Opera, then Glorya Kaufman Presents Dance at The Music Center.
Whenever we are at Disney Hall, we are enthralled with its beautiful architectural design and perfect acoustics. The dance programs we have experienced are the very best we have seen in the world. The Mark Taper Forum has provided us with decades of outstanding plays, many of which have gone on to New York and become major successes. The Ahmanson is yet another venue that we frequent for its larger theatrical productions and a host of musicals. The Kirk Douglas, the newest venue of Center Theatre Group, has wonderful newer playwrights' works and last but not least, the L.A. Opera provides a rich experience with stories told through extraordinary singing, the stage filled with fascinating characters, and beautiful orchestral music.
It's been an enriching time for us, with The Music Center playing a key role in most of the cultural aspects of our lives, nurturing us, year in and year out, in such important ways. When we decided that it was time for us to show our appreciation for so many years of uplifting experiences, we could not pick a single favorite area to support, as we truly value them all. We established a charitable remainder trust for the L.A. Philharmonic and Gloria Kaufman Presents Dance at The Music Center. We are next planning a direct donation to the L.A. Opera, and then to the Center Theater Group. We feel that giving back to The Music Center is our way of showing our appreciation for all the wonderful experiences and programs we've enjoyed. We trust that our story will provide an inspiration to the next generations of those who have received cultural and entertainment value from The Music Center and also want to show their appreciation."