Terri and Timothy Childs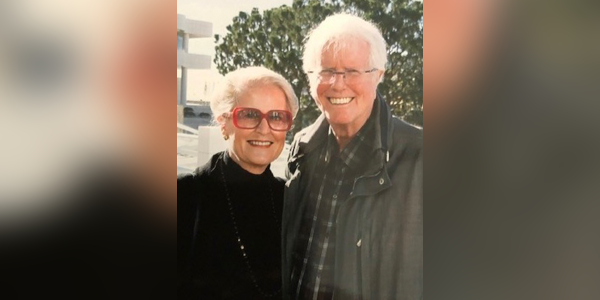 Terri and Timothy Childs
The Childs are inspiring and exemplary supporters of the arts; their impeccable taste has helped to shape the arts from Los Angeles to New York to London. Since our beginnings, The Music Center is incredibly fortunate to count them as devoted supporters. Terri grew up in Southern California, and, from an early age, both philanthropy and the arts were integral parts of her life. When The Music Center's Ahmanson Theatre and Mark Taper Forum opened in 1967, Terri was there. She attended the openings of both The Devils at the Mark Taper Forum and More Stately Mansions, starring Ingrid Bergman, at the Ahmanson Theatre.
Terri and Tim were actively involved at The Music Center as patrons, supporters and volunteers. Terri was a dedicated board member of The Blue Ribbon, and Tim was on the board of Center Theatre Group. They were also board members of the Joffrey Ballet while the company was in residence at The Music Center. Terri and Tim attended The Music Center's first Benefactors Ball in the Grand Hall of the Dorothy Chandler Pavilion.
With Tim's encouragement, in 1989, Terri co-chaired the gala benefit with Nancy Vreeland for Phantom of the Opera. The guests included an extensive list of stars and arts patrons including John Ritter, Gordon Davidson, Ginny Mancini, Bob Mackie, Eva Gabor, Andrea and John Van De Kamp, Gary Marshall and Lucie Arnaz. The event was a wild success!
Building on their thriving careers in Los Angeles, Tim wanted to try his hand at producing on Broadway. One of the first shows that they produced on their own was A Christmas Carol starring Patrick Stewart. This was just the beginning of their 20+ year career producing on Broadway, garnering many Tony nominations for productions including Macbeth, Talk Radio, Annie and Broken Glass. Terri and Tim didn't limit their productions to New York and produced shows in London's West End as well. Together, they produced more than 15 shows.
During the pandemic, they moved back to Los Angeles and became reacquainted with The Music Center. Terri has since rejoined The Blue Ribbon Board and joined Center Dance Arts. They've enjoyed watching world-class dance on Jerry Moss Plaza and in the Dorothy Chandler Pavilion. The first time Terri saw their names outside the Founders Room as Distinguished Patrons of the Arts, she was taken aback since she didn't know they were listed there. It brought back fond memories and friendships and demonstrates the wide reach and extensive impact of their generosity.
"We love the arts, and The Music Center holds a special place in our hearts. The arts have brought so much joy to our lives, and we want others to have that experience. By leaving a gift in our will for The Music Center, we hope to inspire others and create a legacy where the arts are a thriving part of the community for future generations."