Diane Morton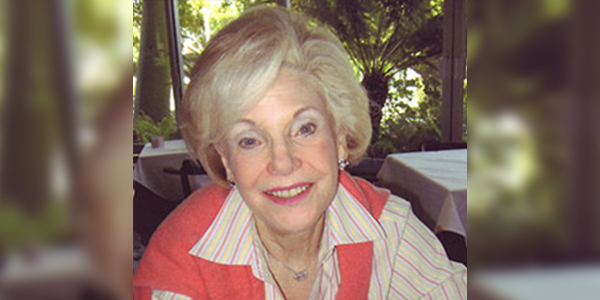 Inspiring Future Generations
Diane Morton
An integral part of The Music Center family, Diane Morton has been devoted to the arts as a supporter, volunteer, and advocate for nearly five decades. Her most recent act of devotion is a $2.5 million planned gift to support Blue Ribbon, The Music Center's Spotlight and dance programs and all the resident companies.
For Diane, the annual Children's Festival embodies one of her favorite programs at The Music Center. She enjoys watching the faces of the nearly 18,000 fifth grade children as they experience a live performance and then make their own art by participating in a group dance on The Plaza each year. She believes it's extremely important for children to get involved in the arts at a young age. Early exposure not only inspires students, but it also helps them grow an appreciation for the arts and builds the next generation of art patrons.
A love for the arts and a commitment to philanthropy were instilled in Diane at a young age. She cheerfully recounts the special field trips she would take to New York City to visit the theater. Just as passionately, she talks about how her family was involved with local charitable organizations and how she was taught the joy of giving no matter what one's means.
Diane believes that children lead by example and that's why it was important for her to continue the family tradition of philanthropy by making her bequest along with her son, James. "I want to encourage him to be philanthropic," she tells us. "We're not immortal. Being able to give something that will continue to benefit future generations is very satisfying and humbling." Diane hopes to inspire others to make planned or endowment gifts. "I would love to see The Music Center so richly endowed that they could afford to offer even more student outreach and more free programs for the community. The next generation is our future."