Shirley Ashkenas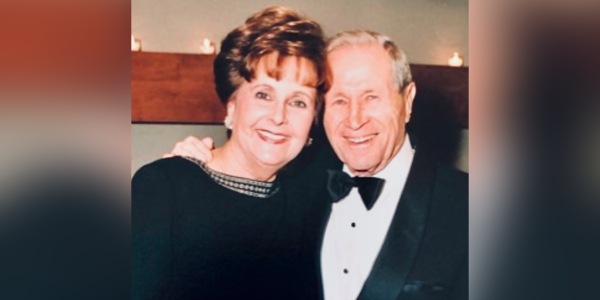 The Arts Have Come Home

Shirley Ashkenas honors her husband and family with a legacy gift
Shirley and Irving Ashkenas's 50 year commitment to the Music Center dates back to the 1970's. Shirley has a distinct pride for The Music Center and what it has done for the arts in Los Angeles. Shirley shares, "When I was a student at UCLA, you had to go either to New York or San Francisco for culture. L.A. was really a wasteland; we were not considered a community that had a first class anything." Over the ensuing years, she has watched Los Angeles flourish, becoming an epicenter for the arts, a wasteland no more.
Her sense of accomplishment as a supporter and lover of the world of ballet, opera and orchestral music, culminates in her familial values, ones she has instilled in her daughter Sharon Fabian, as well as her granddaughters, Erin and Sara. Their upbringing were heavily entwined with the different programs at The Music Center and from the time they were little girls, they knew that going to The Music Center was a very special event. Shirley says, "They know their way around The Music Center and whenever I get tickets for this or that performance, their answer is always yes, yes, yes!"
Shirley's dedication to her family's arts education naturally paved the way to her involvement in programs that provide arts experiences for young people throughout Los Angeles. "I became involved with supporting Spotlight and various programs for children which is very important to me. I want children to feel at home at The Music Center." For many years, with the help of Sharon, a newly retired principal, Shirley brought dance and opera to the 5th grade students at Clover Avenue Elementary School. Sharon remarks, "I don't know a child who didn't love or benefit from these programs."
The importance of these programs is significant to Shirley when she considers how she and her husband got their start. "When we were first married, money was tight, but when things improved financially for us, we really felt the need to give back and to do what we could to support and promote these programs which so greatly enrich the community as a whole." Since Irv's passing, Shirley continues to honor his legacy and the many years they spent enjoying the arts at The Music Center. The family's planned gifts to dance education and to the Spotlight programs are ones which Shirley wholeheartedly believes in furthering. "It's been a joy and I hope to see The Music Center grow and develop for generations to come."