Miriam Birch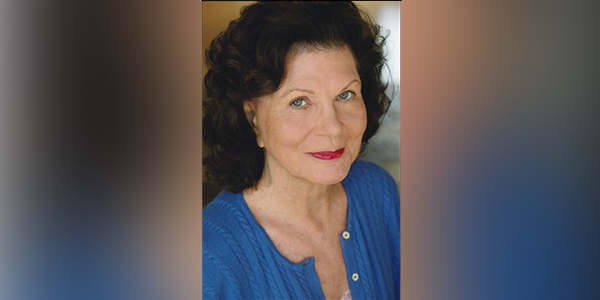 A Ballet Bequest

Miriam Birch
A fourth generation Californian, Miriam Birch has deep roots in Los Angeles. Her mother was born just down Temple Street before The Music Center was built. When The Music Center opened its doors in 1964, Miriam began attending performances, particularly ballet, for which she had a lifelong love. Her interest in all The Music Center has to offer keeps her living in close proximity, so close that she doesn't have to get on the freeway! As she said, "My attendance isn't limited to ballet. I go to the opera, musicals—which I adore—and plays."
Miriam began studying dance at the age of three and continued through high school, university and beyond—ballet, tap, jazz and modern dance, as well as singing and acting. She realized early on that she wasn't built to be a ballerina--"I'm just too tall!" But her dancing background was perfect for her successful career as a singer/actress in musical comedy on stage and television.
Performing as a mermaid on a TV travel series led to a career detour when she began writing her own monologues, and, later, narrations for animal conservation films. Her greatest adventures were producing and writing documentaries for National Geographic Society TV Specials. Making her films took her around the world to locations including China, Japan, Bali, Kenya, Ireland, Egypt, Tanzania, Spain, Tibet and the Soviet Union. While on assignment in Russia, she visited the Bolshoi and Kirov Ballets, as well as the esteemed Vaganova Academy of Russian Ballet in St. Petersburg, the home of Nijinsky, Pavlova, Baryshnikov, Nureyev and Balanchine. She had the great pleasure of filming a sequence there for one of her National Geographic specials.
She has seen some of the best ballet companies in the world, including England's Royal Ballet, the Paris Opera Ballet, American Ballet Theatre and New York City Ballet. Ballet has always stayed close to her heart, which is why she decided to make a gift to The Music Center for the art form she loves and for student dance outreach. "I think ballet is a very refined art. I want it to stay popular and be appreciated. I know what the best is, and I want The Music Center to have the best!"
Miriam's lifelong devotion to ballet will be felt by future Angelenos, thanks to her generous gift to The Music Center.