Howard Sherman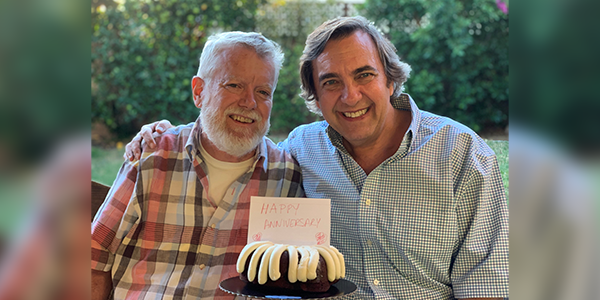 A Gift 35 Years in the Making

Howard Sherman
This has been a momentous year for Howard Sherman as he celebrated 35 years at The Music Center, his 30th wedding anniversary and turning 60!
Currently serving as The Music Center's executive vice president & chief operating officer, Howard began his journey at The Music Center inadvertently while he was visiting his sister in Los Angeles. It took two years of inquiries before Howard landed a job at The Music Center and moved to Los Angeles from Chicago where he had worked for Steppenwolf Theatre Company and the Goodman Theatre. "I was a theatre major in college, and theatre has always meant a great deal to me. I love the transformational experiences the community has, being in a room watching together."
Howard has watched as The Music Center transitioned from a management company to an arts organization. "I couldn't be more excited or proud to be a part of it and watch us grow. What it means to be a performing arts center in 2022 is so different from what it meant in 1964, or in the 70s when I was in high school. We are going in a whole new direction because the world is changing, and our responsibilities are changing. We are not a community center, but we need to be the center of the community."
Howard has also seen the campus change with the renovations of both The Music Center's Mark Taper Forum and Ahmanson Theatre, as well as the construction of The Music Center's Walt Disney Concert Hall. Most recently, Howard oversaw the transformation of Jerry Moss Plaza, a project 10 years in the making. It was during the plaza renovations that Howard and his husband Gregg decided to make a significant planned gift to The Music Center and celebrate their lifelong passion for the arts. They did not make this decision lightly since Gregg is a schoolteacher, and they had never made a gift of this size, but they both felt it was important, and they wanted to play a part in The Music Center's future.
Howard's generosity, expertise and dedication to the arts for the past three-and-a-half decades will have a lasting impact on countless Angelenos and the arts in Los Angeles for many years to come.